Happy 150th Birthday Canada!
The students at WHF have spent the week celebrating Canada's 150th birthday. We all enjoyed Mary Lambert's performance yesterday afternoon. Mary Lambert is a family singer/songwriter/performer, and outstanding Canadian artist in the children's entertainment field. Her two Juno nominations and thirteen awards from the United States (Parents' Choice Award Winner, iParenting Award Winner, Preferred Choice Award Winner, Tillywig Best Family Fun Award, and Dr. Toy, Best Children's Vacation Product Award Winner) are a remarkable testimony to her talent and artistry!
Sports Day 2017
We will be holding our annual Sports Day on Tuesday June 27th. We are hoping for some beautiful sunshine, but in the event of cooler weather, please ensure that your child dresses accordingly. There will be no postponement date.
Grade 6 Provincial Achievement Tests
May 11-Language Arts Part A
June 19-Language Arts Part B
June 20-Math Parts A &  B
June 22-Social Studies
June 23-Science
WHF Parent Engagement Survey Results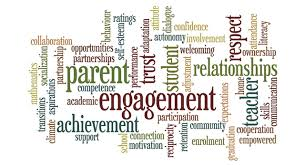 Wes Hosford Parent Survey Results
Division News