Administrative Professional Day
Thank you Mrs. Snow and Mrs. Lodwig for all that you do to support the staff, students and families of Wes Hosofrd!
Bus Driver Appreciation Week
The week of May 1st is Bus Driver Appreciation Week. Please take some time to read over the Bus Code of Conduct to ensure the safety of all of our students who ride the bus. Remember to thank your bus driver for their hard work and dedication!
Education Week: May 1-5, 2017
Education Week takes place May 1-5. Throughout the week, students and staff from Wes Hosford, will showcase and celebrate the role education plays in shaping the future of our province. Led by the Alberta Teachers' Association, the Alberta Schools Boards Association and Alberta Education, school communities throughout Alberta are planning activities focused around the importance of education.
Today, more than ever, Wes Hosford, our teachers and schools throughout Elk Island Public Schools, are focused on providing students with optimal learning opportunities. To do this, students must hone a broad range of learning experiences that go beyond the basic subjects of math, language arts, science and social studies. It's our belief that for student to become lifelong learners, they need to also develop ingenuity, creativity, critical thinking skills and citizenship skills.
Over the course of the week, Wes Hosford plans to showcase the outstanding initiatives taking place in our school and how we're gearing our students toward lifelong learning. Some the activities include: 
What will YOUR learning journey be? At Wes Hosford we will be showcasing educators as active community members and the importance of public education.
We encourage all of you to join us at these events to help us celebrate Education Week at Wes Hosford.
Hats On For Mental Health Day 2017
Mental Health Awareness Week is May 1-7, 2017 and Hats On! For Mental Health Day is May 3. We are inviting everyone to wear a hat and raise awareness of the importance of good mental health
WHF Parent Engagement Survey Results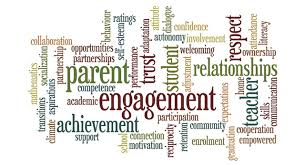 Wes Hosford Parent Survey Results
Division News