Community Support
As a close-knit community, we know many children, parents and community members are dealing with trauma, directly or indirectly related to the recent Humboldt Broncos tragedy. It is during these times that connections and support become increasingly important. While everyone reacts to and deals with traumatic events differently, please know Strathcona County's professional support services are available for anyone who needs to talk.
No appointment is needed, and this is a "pay what you can afford" service (starting at $0). Services are available at various times, Monday through Friday. Visit www.strathcona.ca/counselling or call 780-464-4044 for more information. Attached is a poster sharing these services, for your use.
Kindergarten Parent Information Night - April 26, 2018 at 6:30pm
Welcome to Wes Hosford School! Kindergarten Registration is now open for the 2018-2019 school year. Parents of children registered for Kindergarten at Wes Hosford are invited to attend our Parent Information Night on April 26 at 6:30pm in the Wes Hosford School Library. This will be an opportunity to meet the Kindergarten teachers, learn about Kindergarten routines, curriculum, and transportation. An information package will follow in May confirming your child's class and when your child will be able to meet their teacher and visit their classroom.
Wes Hosford Wear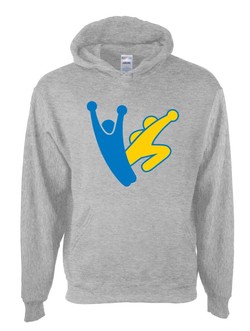 We are excited to announce that you can now order school wear from our new Wes Hosford Wear Website! Sweaters, t-shirts, pants, hats and bags, there are so many excellent choices. Orders will ship directly to your house. Just visit: http://weshosford.entripyshops.com/ to order!
Land and People Acknowledgement
We acknowledge with respect the history and culture of the peoples with whom Treaty 6 was signed and the land upon which Elk Island Public Schools reside. We also acknowledge the traditional homeland of the Métis Nation.
We recognize our responsibility as Treaty members and honor the heritage and gifts of the First Peoples.
We commit to moving forward in partnership with Indigenous communities in a spirit of collaboration and reconciliation. Click here to learn more.
Division News